It's Easy To Pay Online With Total Sheds
There are two payment options available to pay for your Total Sheds order: Pay with PayPal or credit/debit card so you have the option of which is best for you.
Pay With PayPal
The PayPal Checkout is very straightforward, log in to your PayPal account and it will allow you to easily buy the products you want.
If your order is over £100, you can use PayPal Credit to spread the cost over 3 months. For more information on this, please click here.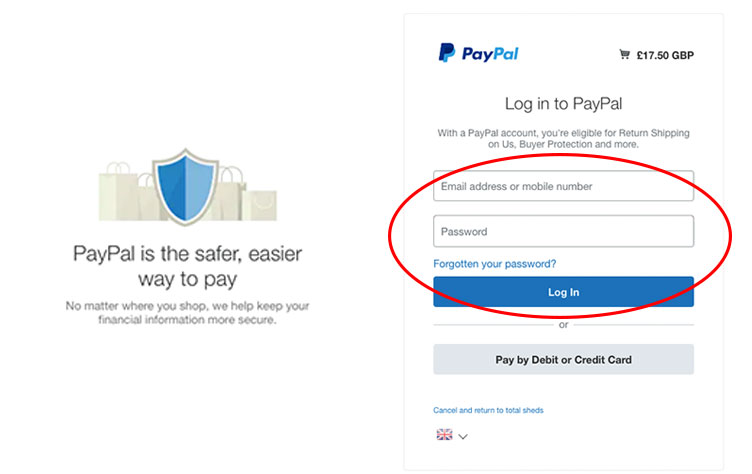 Pay With Your Debit/Credit Card
If you don't have a PayPal account don't worry, you can pay with your card, just select the option to pay with a card and fill in your details to complete the payment process.